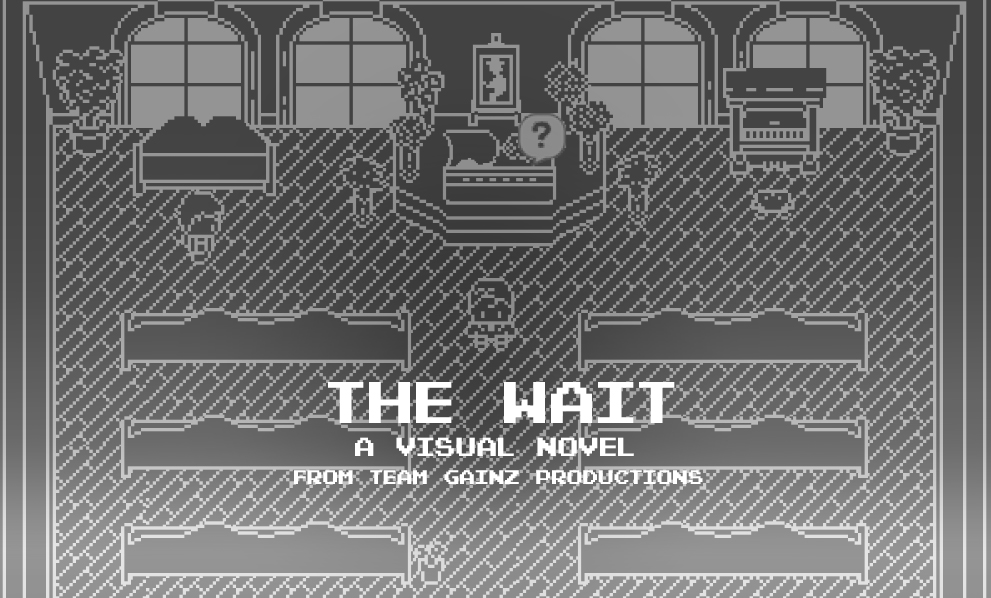 The Wait
We Shipped The Jam Version!!
---
Okay Folks its 1 am in CA and we are calling it a night.
While we didn't get everything, we WANTED to get into the jam version here, our team is satisfied with the work we were able to do in just 12 days and are SO excited to ship an update later with all the other fun bits we planned and a rich sound environment we cannot wait for you to hear.
Please take a peek at the Game Jam version of our very first visual novel The Wait, a story about grief and follow us for an update with more story content and exportability in our little black and white world.
GOODNIGHT,
Team Gainz Productions.
Files
The Wait.zip
Play in browser
Jun 29, 2022